Happy Friday, @Challengers! We're now up to 131 registrants, 96 people on the leaderboard, and almost 2300 miles so far. Our weekly mileage has been between 685 and 810 so far, though the late-day sun today might bump us over 700 for the week. That's great given the soggy weather we've been having, and I bet a nice-weather week will see a lot of miles logged. Hopefully, we can beat last year by breaking 15,000 miles this year.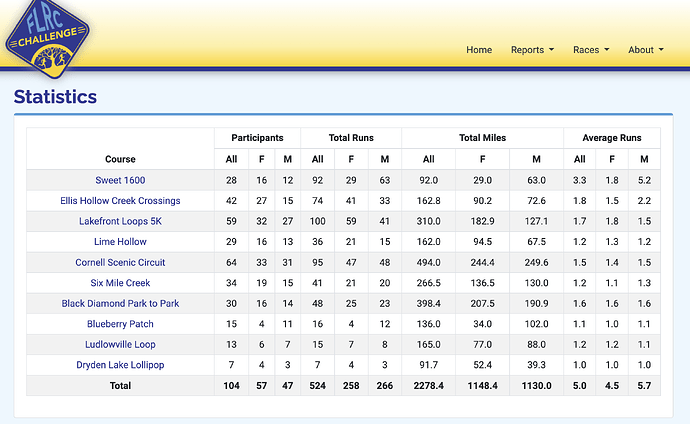 No one finished the Challenge so far this week, but I'm betting Julie Barclay will be our next finisher, given that she has only Blueberry Patch left to go and just asked about loading RunGo directions when cell service is spotty. (You should be able to load the route into the app while you have connectivity and then use it offline; that's how I do it with the Apple Watch. If necessary, start the route and immediately pause it until you arrive at the course since the RunGo FAQ says it works offline.) Queued up behind Julie are Bob Walters and Damian Clemons, both of whom are capable of finishing this weekend too.
Heather Cobb once again nabs our photo of the week for her inadvertent public service announcement from the Lime Hollow bog about how to tell the difference between gummies and red efts. Be careful what you put in your mouths out there, folks!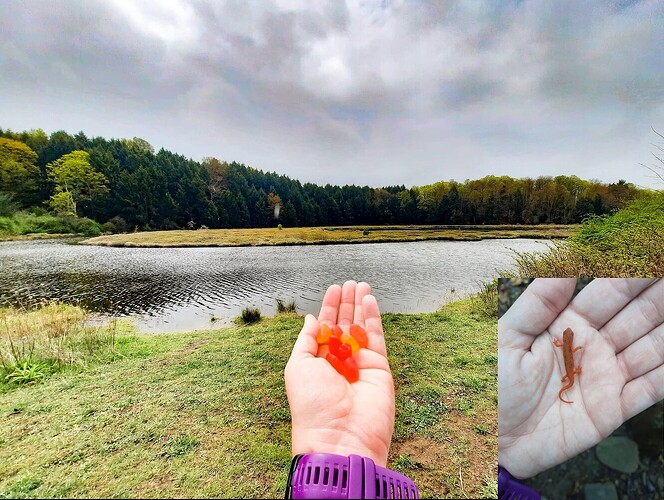 FLRC's group run this weekend is a preview of the always lovely Thom B Trail Runs course. No Challenge completions to be had, sorry!
Finally, did you notice that this year's FLRC Challenge medal is magnetic and does double duty as a bottle opener? Your fridge wants one.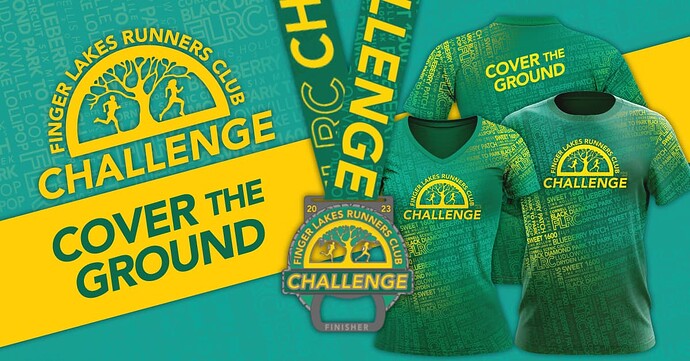 Until next week, keep challenging yourself!