Halfway there, @Challengers! The heat this week reduced our FLRC Challenge mileage a bit to the low 600s, so we've dropped slightly off the pace necessary to hit 13,000 miles for the year, but I suspect it will come back with a vengeance in the last few weeks when the team competitions heat up.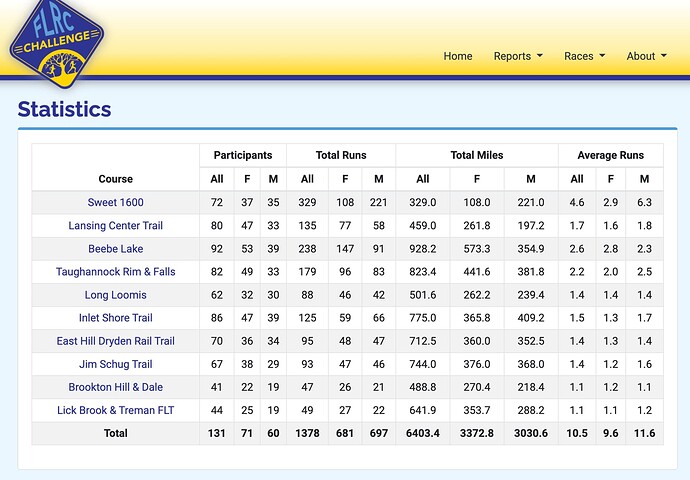 Speaking of the team competition, the @Fantastic-40s continue their dominance, with just 32 points, compared to 43 for the @Fabulous-50s and 50 for the @Thundering-30s. Remember, this is cross-country scoring, so being first in Age Grade gets the team 1 point, being second gets the team 2 points, and so on. Lowest score wins. Right now, the @Fantastic-40s are tied with the @Fabulous-50s for Age Grade points (which rewards speed), but crushing it on Most Runs (which rewards team recruiting and endurance). It's going to be hard to catch up on Most Runs late in the season, so the @Fabulous-50s would do well to log some more efforts on the longer courses.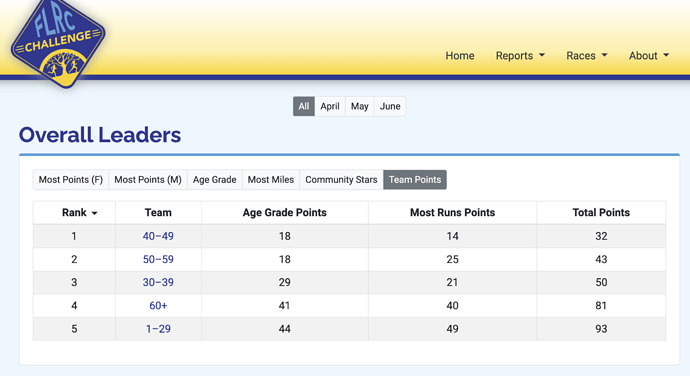 No places changed at the top of the leaderboard this week, but we did welcome home four more Challenge completions. First, Josef Hauser finished with a one-and-done strategy, but perhaps the @Thundering-30s can motivate him to log some more miles for the team. Then Teressa Naylor threw down a triple effort of Jim Schug Trail, Long Loomis, and Sweet 1600 to claim her medal and nudge the @Fabulous-50s point total. And finally, though their @Super-60s-70s team is on the smaller side, Ruth Sproul and Anne Shakespeare completing their courses has helped it in the standings. Congratulations to all, and in particular to Ruth, currently our oldest finisher at age 70 (but 71-year-old Steve Ryan has only one course to go as well)!
We have no group runs this weekend due to the Tortoise & Hare trail race on Saturday (you can still sign up, and the weather's looking wonderful!) and Father's Day on Sunday (bonus points if you run with your dad). But look for more next week (like Wednesday night at 6:15 on the Jim Schug Trail, which happens even if it's not announced each week—meet at the butterfly bench by the start). Soon we're going to start in on several Lick Brook & Treman FLT group runs aimed at helping those who need to train up to the mileage get to the full distance (and I resemble that remark). We'll do the Lick Brook direction one week, the Treman direction another, and the full thing for our final effort.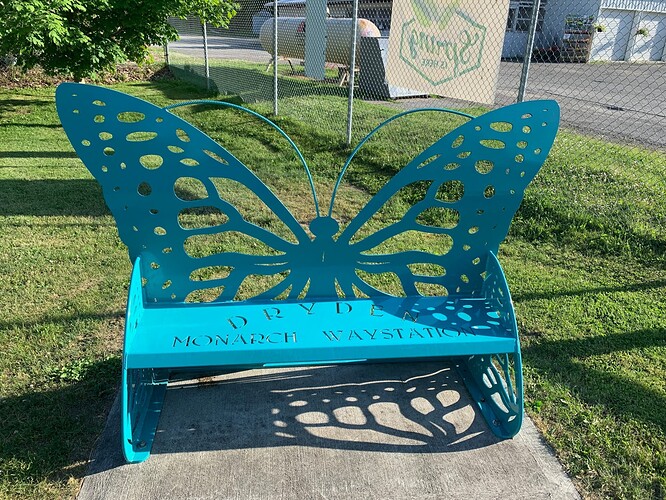 Remember that the FLRC Challenge shirts are here, and you can pick yours up at Tortoise & Hare, at any group run that I'm at, or by arranging with me separately. They look great, and they're a nice light fabric for summer running.
That's it for this week, so keep those stories coming and let's keep covering the ground!