The FLRC/High Noon home meet this fall will be at the Tompkins Cortland Community College (aka TC3), in Dryden, on Sunday, October 22. To get ready, we'll be doing a course run-through on Sunday, October 15 at 9:00 AM. You can read details about the run-through here.
All are welcome at this 6K run-through, which will feature a long hill and many twists and turns on a mostly grassy surface.
For those who are not already signed up for the race, if you'd like to sign up and run on the FLRC/High Noon team, read this page for sign-up steps. Signing up is easy, and it is different than signing up for a typical race because your team captains (me for FLRC and @adamengst for High Noon) want to put you in an optimal place on the team roster. If you are interested, let's get you signed up this weekend! @pgxc-flrc @pgxc-high-noon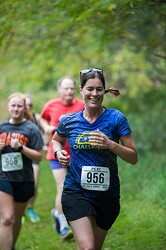 .