I've been busy during the long weekend hanging out with friends and family volunteering at the Monster Marathon yesterday and the Groton Labor Day 5K today, so I haven't had time to decide on exactly what we're going to run for Tuesday's workout. Probably something on grass and as much in the shade as possible, given the heat. Bring water! And if you need to pick up an FLRC Challenge medal or shirt, let me know.
Meet at 6 PM (ready to start at 6:15 PM) at the parking area in the bowl of the F. R. Newman Arboretum in the Cornell Botanic Gardens (Google Maps pin). Everyone is welcome, though you must sign the FLRC Training Programs waiver once for 2023 and, if you're coming regularly, be an FLRC member. You don't have to run PGXC—the workouts are great social running on their own—but we'll try to recruit you.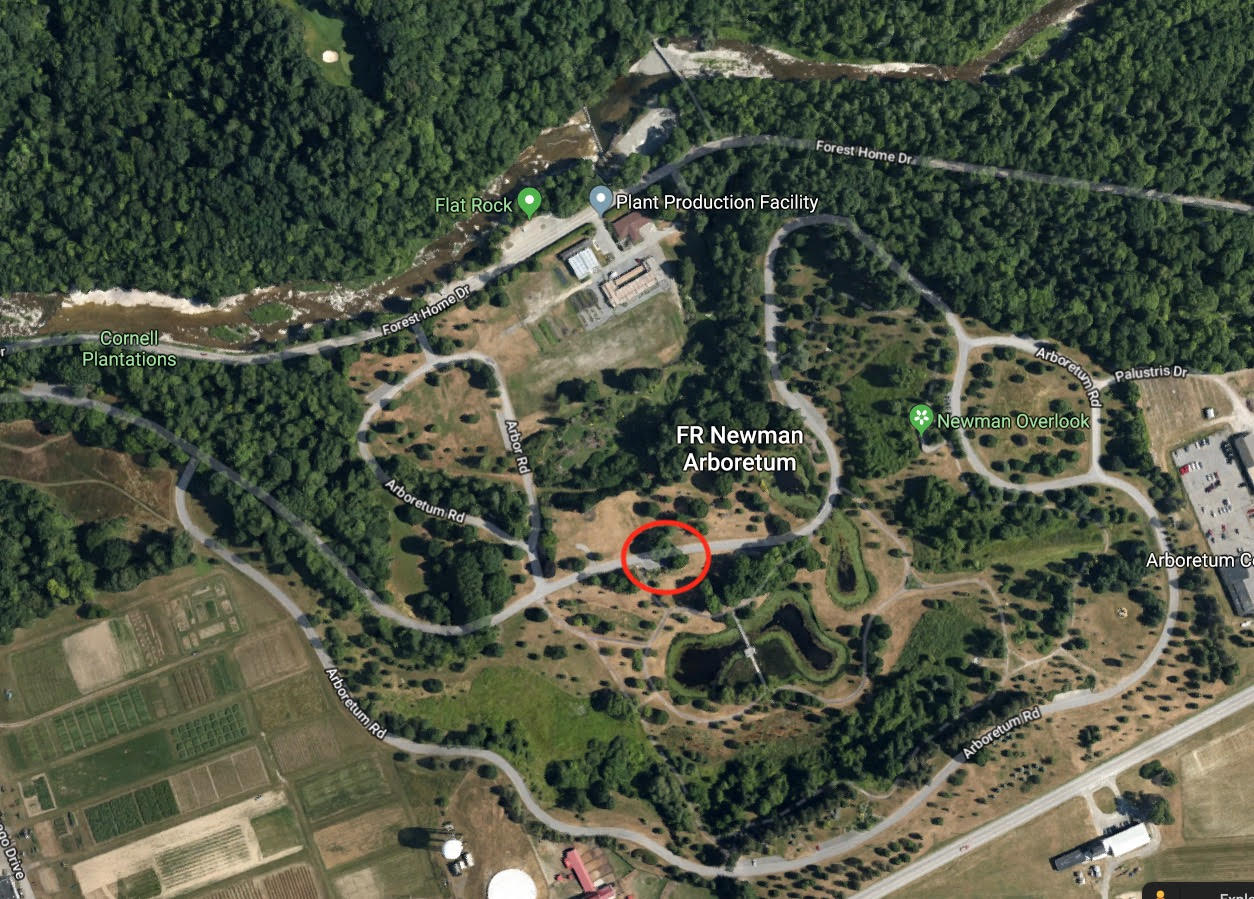 Any questions? See you Tuesday night!
Resources