My recap suggesting there would be a Saturday showdown for the first 2023 FLRC Challenge completion came too early!
Congratulations to Rebecca Lambert for defending her title from last year as our first finisher, which she completed in 7 days, down from 10 last year. Jamie Loehr was hoping to regain his title from 2021, but Rebecca's strategy of doubling on two days and finishing with an easy hike on the short Ellis Hollow Creek Crossings course prevailed. Next year, someone's going to have to go for an FLRC 100K Ultra Challenge right away if they want to beat Rebecca.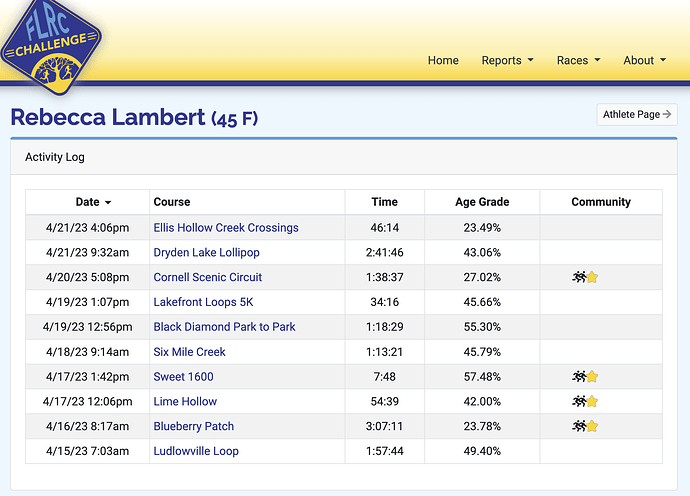 Kudos to Rebecca for showing us how it's done once again, and I'll continue acknowledging completion achievements here for the rest of the Challenge. When will you claim your FLRC Challenge medal?