The next Saturday FLRC group run will be this Saturday, May 7th, at Hammond Hill. This group run will serve two purposes: either knock off the FLRC Challenge Long Loomis course (5.7 miles), or preview the Thom B Trail Race (8.5 miles) coming up on May 22nd. (Or, if you're in need of a long run, do both!)
We'll meet at the Hammond Hill parking lot at 8:30 AM and start running at 8:45 AM. There will be post-run snacks available so please stick around after for socializing and a delicious breakfast.
RunGo directions are available for both courses and if you're not running with someone who is 100% familiar with the trails, please use them. You can view them online and download them to the RunGo app on your smartphone or Apple Watch. Search for Long Loomis (FLRC Challenge Course) and FLRC Thom B Trail Race Loop.
Register for Thom B Trail Runs!
Please vote in the poll below so others can get a sense of who else will be running their pace. We always have a wide range of runners, so you'll generally find someone to run with.
Pace Poll
Sub-8:00-minute pace
8:00-9:00-minute pace
9:00-10:00-minute pace
10:00-11:00-minute pace
11:00-12:00-minute pace
12:00-13:00-minute pace
13:00-minute+ pace
I plan on hiking
Everyone is welcome, regardless of age, ability, pace, or anything else. This is a free activity; neither club membership nor registration for the FLRC Challenge is required. If you are not registered for the FLRC Challenge, you must sign the group run waiver . You only need to sign the waiver once for all 2022 group runs, so if you've already done so, you're all set! (Check Webscorer to verify that you signed.)
NOTE: If you haven't been to the parking lot before, Google Maps may bring you to it from the south on Hammond Hill Road. That road isn't passable—always approach from the northwest, coming from Irish Settlement Road.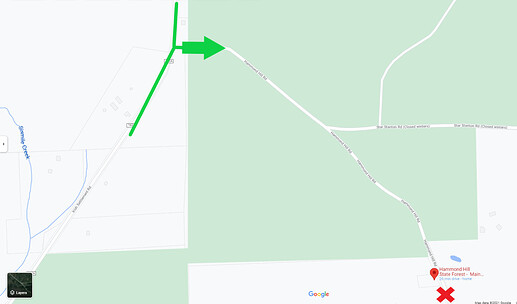 If you have questions or are interested in volunteering as a greeter/host for similar group runs, contact FLRC Group Run director Heather Cobb (cobb.heather.m@gmail.com). See you Saturday!
Subscribe to FLRC's Google Calendar so race dates, group runs, and other club events flow into your calendar. Import this ICS file for most calendar apps; subscribe to fingerlakesrunners@gmail.com if you use Google Calendar.