Sorry for the late notice getting this workout posted. I've been dithering about the forecast, which is predicting rain for Tuesday evening. So be it—bring a towel and expect to get wet.
Cross-country season is fast approaching! To help those who want to run the PGXC series get ready (sign up soon and get the pre-season party on your calendar for September 9th!), we're restarting our MITHACAL MILERS workouts in the F. R. Newman Arboretum in the Cornell Botanic Gardens (directions). We'll meet on Tuesday nights at 6 PM at the parking area in the bowl. Everyone is welcome, even if you're not running PGXC. But we'll probably try to recruit you.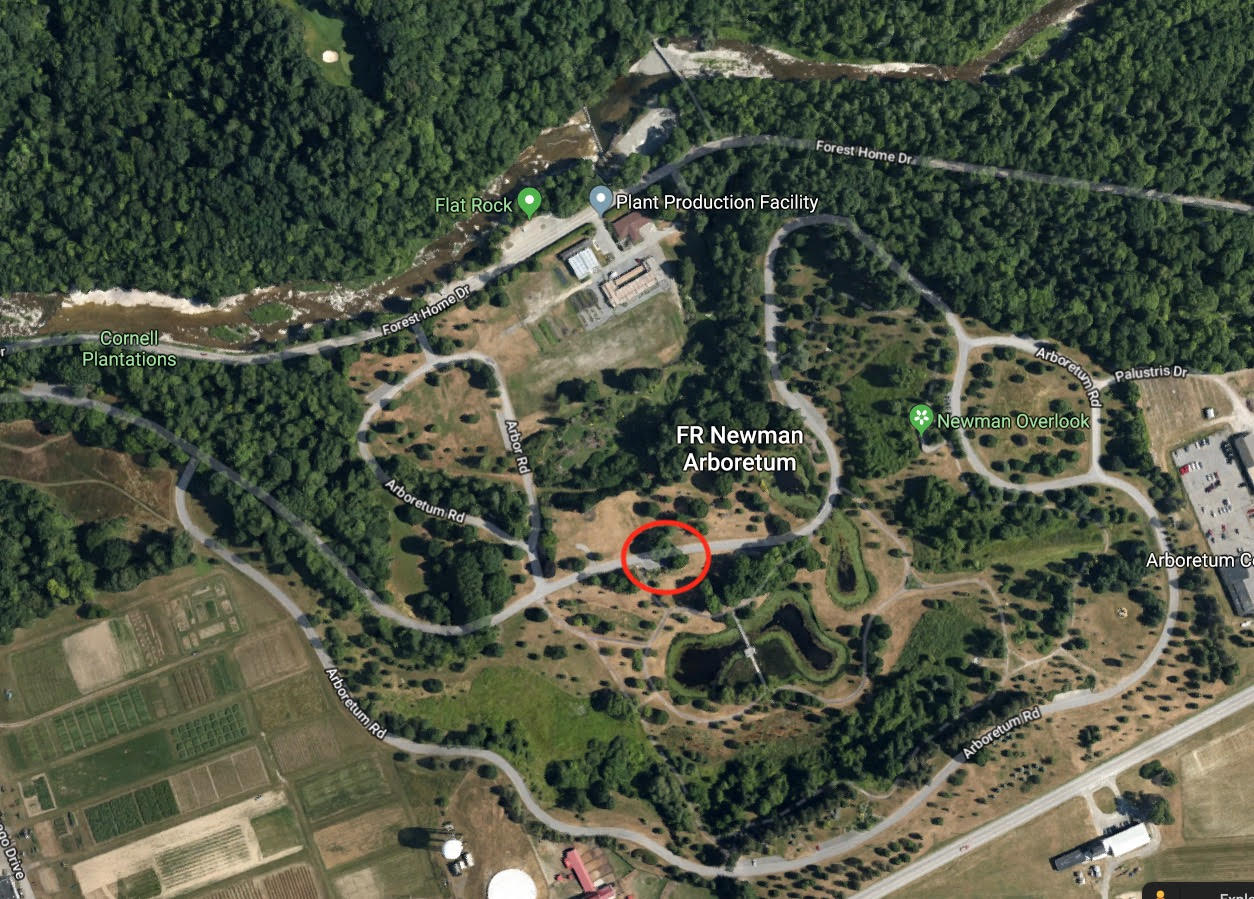 The workouts are free and open to all FLRC members, but everyone must sign an online waiver once for 2022. It's the same as for the FLRC group runs, so if you've signed that one this year, no need to do so again—check Webscorer to see if you already signed.)
For those who haven't done my workouts before, I use the Jack Daniels system, which has several recommended paces, such as E (easy), M (marathon), T (threshold), I (interval), and R (repetition). The beauty of Jack's system is that you can go to a pace calculator and enter a recent race time and then click the Training tab to figure out what your personalized paces are for various distances. The pace calculator will always be linked at the bottom of these posts. You'll also find my recommended warmup and cooldown exercises linked there, which we'll try to do each week, weather permitting.
For the first workout, however, we're going to stick to paved paths to avoid slippery grass if it's raining. The bowl of the Arboretum has five roads or trails leading up the hill, so after a 10-minute warmup run, we'll run hard up each hill (focusing on good form with the back straight), continue hard on the flat at the top for at least 10 strides, and then turn and jog or walk back down on the grass next to the path (to avoid slower runners and lessen the impact). Then we'll immediately move on to the next path and repeat for one pass through all the hills.
Any questions? Hope to see you on Tuesday night!
Resources