The big FLRC Challenge news for the week is that we have our first FLRC 100K Ultra Challenge finisher. Congrats to Dennis Stadelman, who completed all ten courses in well under 24 hours. His running time was 16:12:13, with an elapsed time of 20:13:42, setting the standard for subsequent Ultra Challenge finishers. Be sure to read his lengthy and photo-filled report about how it went—he really captured much of what we were trying for with some of the courses and found ice cream in the process.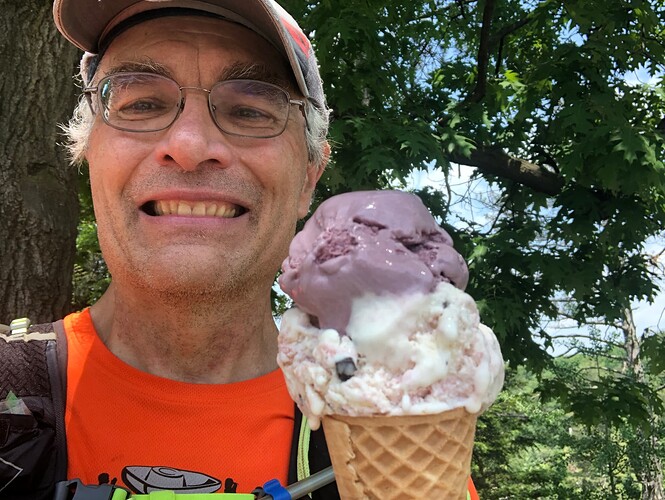 Thanks in part to Dennis's miles, we got back on track with our weekly mileage, and with last week's group run on the Black Diamond Trail, we made that our first course to exceed 1,000 miles. We'll also blow through 6,000 miles this weekend at the halfway point, so the question is if we can exceed 12,000 miles for the year. We're up to 164 participants, more than last year, so I'm expecting to see lots of miles in the last few weeks.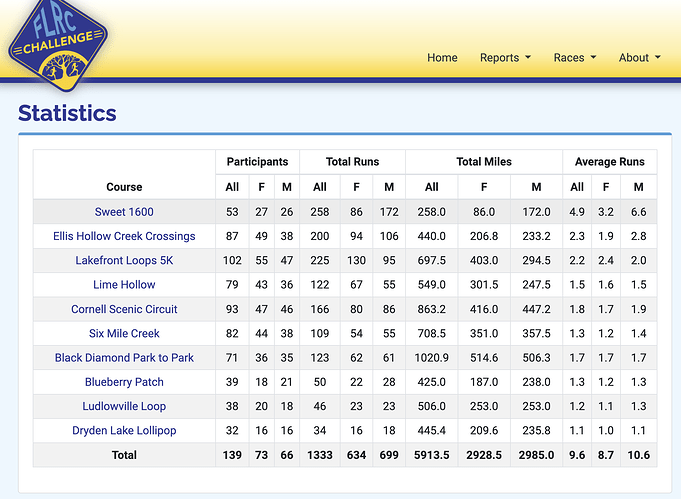 Kudos to 11-year-old Erin Pietras for running the Black Diamond Park to Park course as part of her school's 100-Mile Club challenge, and to our Most Points for men leader Patrick Milano for setting a new mile PR (and fast Sweet 1600 effort) of 4:48 at the McMullen Mile up in Rochester.
Photo of the week goes to Joette Foster and friends for enjoying the teepees on the Six Mile Creek trails. What, you haven't seen the teepees? Guess you'd better run it again.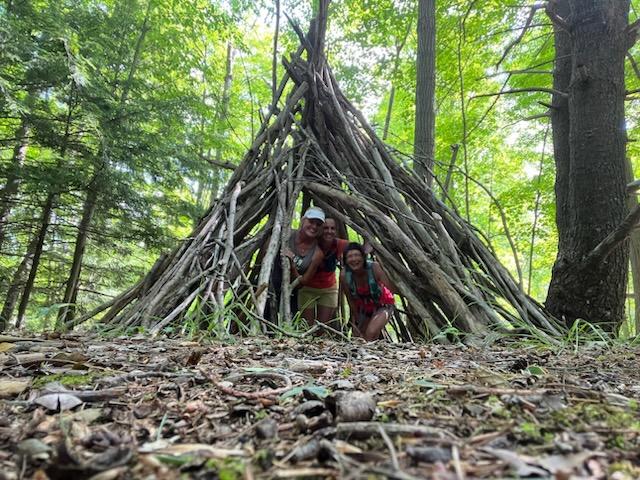 Good luck to everyone running the Gorges Ithaca Half Marathon on Saturday! Yes, you can track your times to count it as a Black Diamond Park to Park effort; just make sure to start at the right spot.
This week's Sunday group run is on the Blueberry Patch course out in the Finger Lakes National Forest, and it will give those running Finger Lakes 50s a preview of part of the course.
See you at the Blueberry Patch Campground at 8:30 AM or join the carpool to drive with friends.
Also, we had to cancel the Twilight 5K on Wednesday due to lightning, but we're rescheduling for next Wednesday, so you can still register. It's not quite the same course as the Lakefront Loops 5K, but it's close, and you can submit your time for Lakefront Loops.